Camp in the trees, traverse a prairie, drive through the forest, beachcomb and bath in ancient ferns all in one day at Prairie Creek. Of course, you'll share the open meadows with herds of Roosevelt elk, but there's room for all to enjoy the morning fog and midday sunshine.In addition, the area is a hiker's dream with numerous trailheads throughout the park. Much of the credit for redwood forest preservation goes to the efforts of the Save the Redwoods League established in 1918 and the State of California which purchased thousands of acres of old-growth tree stands.
http://www.redwoodhikes.com/PrairieCreek/PrairieCreek.html
https://www.savetheredwoods.org/
http://www.parks.ca.gov/?page_id=415
Our recent jaunt to the area found us camping at a site built by the Civilian Conservation Corps during the Great Depression of the 1930s. The sites are large, comfortable and naturally landscaped by the diverse variety of plants beneath the redwood canopy. Beach tent and up to 24' RV camping is also available at Gold Bluffs Beach. The dirt road winds through forest and across several streams. The well-maintained road accommodates RVs up to 8' wide and 24' long with required common sense. At road's end Fern Canyon is easily accessible with its 50' walls of ferns and quietude. Enjoy Greener Living Today at Prairie Creek.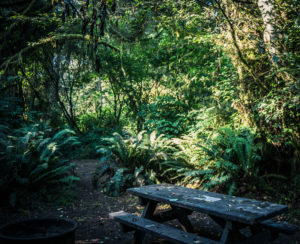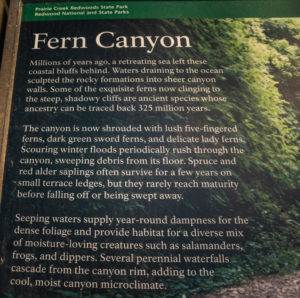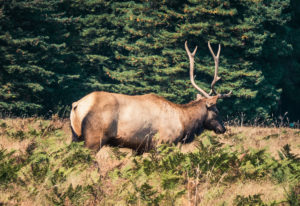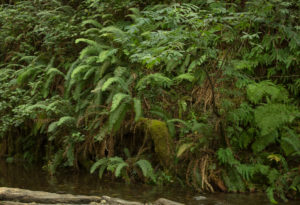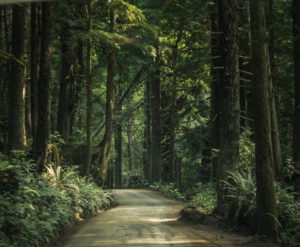 Share