Personal Power
To connect with and hold on to power is high on my list—not political power—Goddess no! Electrical power—pure, simple, plugs. You know the ones—little, big, one prong, two prong or three prong oddly shaped electric plugs that make a male/female connection sexy. So sexy that they light up and energize cell phones, computers, appliances, radios, TVs, and miscellaneous adult and childish toys of all kinds. Titillation that would make Thomas Edison take notice.
If you follow this blog you know that I'm preparing for a road trip—short at first to get my sea legs—to soon increase in time and distance. This will happen with my longtime friend, husband and ally, Blake—this is if I can keep him alive, but that's another story. (Check out the home page for Balanced on the Edge of the Crowd and Heartfelt.) The long and short of it is, we've come a long way and so has technology. Check out the pictures below to see the change in vehicles. The 1966 Chevy converted camper (top) is what we traveled in for the first ten years together. The Thor Motor Coach (bottom) is newly purchased.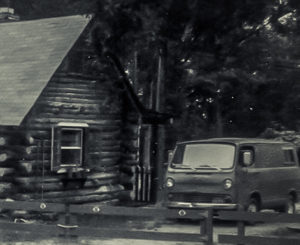 Then there's the weather. (Or like D.Trump likes to say— "It's just weather.") I don't know where you live, but we have increasingly turbulent weather. (Global warming? DT says Naw.) Today
there is a flood alert and so far, power. Yet on some days, life and all our techie gadgets become powerless—for all useful purposes, dead. An unknown brutal attack comes out of nowhere that kills the power. Can you say alternative energy? (DT can't.) Well I can. Which brings me to why I'm telling you all this. The answer is of course, on the internet, where you can find anything, that is, if you have the power.
Here's a handy clickable list of what we've bought so far:
ZTE MOBILE HOTSPOT
https://www.consumercellular.com/Products/676/Details
GOAL ZERO Yeti 150 Solar Generator Power Pack
https://www.bhphotovideo.com/c/product/1043818-REG/goal_zero_gz_22004_yeti_150_solar_generator.html
Apple 16GB iPod touch (6th Generation)
https://www.bhphotovideo.com/c/product/1170761-REG/apple_mkh62ll_a_16gb_ipod_touch_space.html
instaCHARGE Grab-and-Go 4-pack 4,000 mAh Portable Device Chargers with Charging Station and 5 Charging Cables
https://www.hsn.com/products/instacharge-4pk-portable-device-chargers-wcharge-dock/8196646
Bose® SoundLink® Color II Water-Resistant Bluetooth Speaker
https://www.hsn.com/products/bose-soundlink-color-ii-bluetooth-speaker/8250041
With the above, we can now get an internet connection, recharge and power almost anything at home or on the road, without a land connection. Pretty cool and so Beyond Cuckoo.
Share